Saskatoon's ever-evolving dining scene offers plenty of options for vegetarians and vegans, spanning a diverse culinary range. While many local restaurants have excellent vegetarian options on menu, here are some of our favorites for your next plant-based nosh in the city.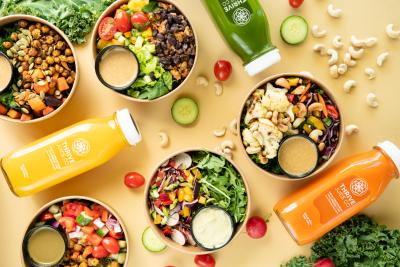 Photo by Thrive Juice Co.
Most known for their cold-pressed small batch juices delivery program (in reusable glass jars of course), don't overlook their all-vegan menu options including salads, hearty bowls, and sweets. Stop by their HQ in Riverside to dine or grab-and-go or consult the website for many of their local stockists or to sign up for a juice subscription.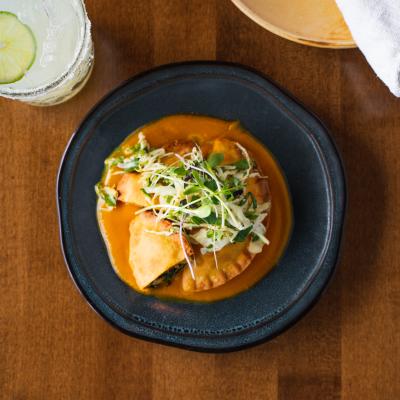 The lively menu always has vegetarian options aplenty and you can pair your Latin-inspired dishes with their curated mezcal or tequila selections. Looking for a mid-week outing? Their Taco Tuesdays and Date Night Wednesdays are an easy way to explore their menu at this buzzy downtown spot.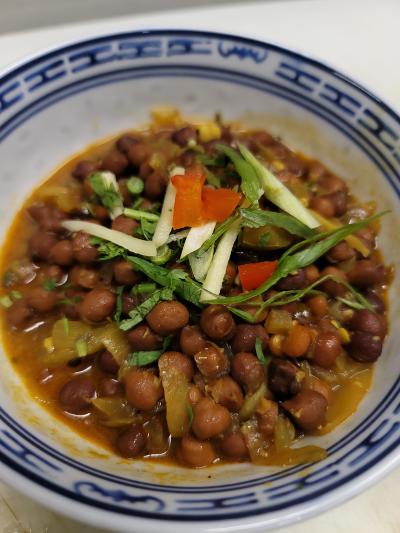 This Indian restaurant is a Broadway staple and makes it onto our list for their extensive vegetarian menu (they also have many vegan dishes too!). A great option for mixing it up with omnivores in an inviting setting. Insider tip: local favorite veggie friendly dishes include the Soya Tikki Masala or Dum Aloo.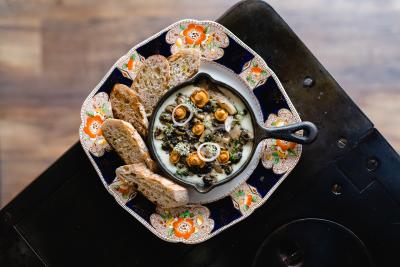 Tucked away in the Avalon neighbourhood, Hearth showcases Saskatchewan ingredients in their ever-changing food and drink menus. Sip a carefully crafted cocktail (we recommend the Where the Buffalo Roam. for hints of coffee, maple, and bourbon) while you sample from the menu that always has vegetarian dishes to choose from. A great spot for date night!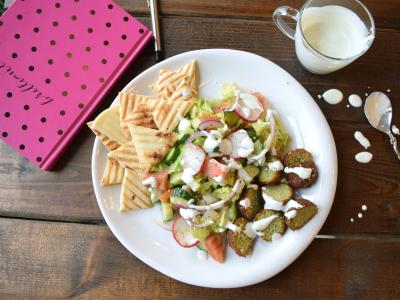 Do good for the community while you dine on the all-vegetarian menu at Karma. Donate a menu item to the 'Karma Board' for someone else and know that 3% of the resto's revenues are given back to local charities - so you can have all the feel good vibes while enjoying your naan bread sandwich or globally inspired vegan meat dishes.