It seems like nothing at Wanuskewin happens by accident. Each time you hear of a new discovery or a new donation, you think to yourself "this couldn't have been better if you planned it!". That goes for Chef Doug Hyndford's return to Wanuskewin.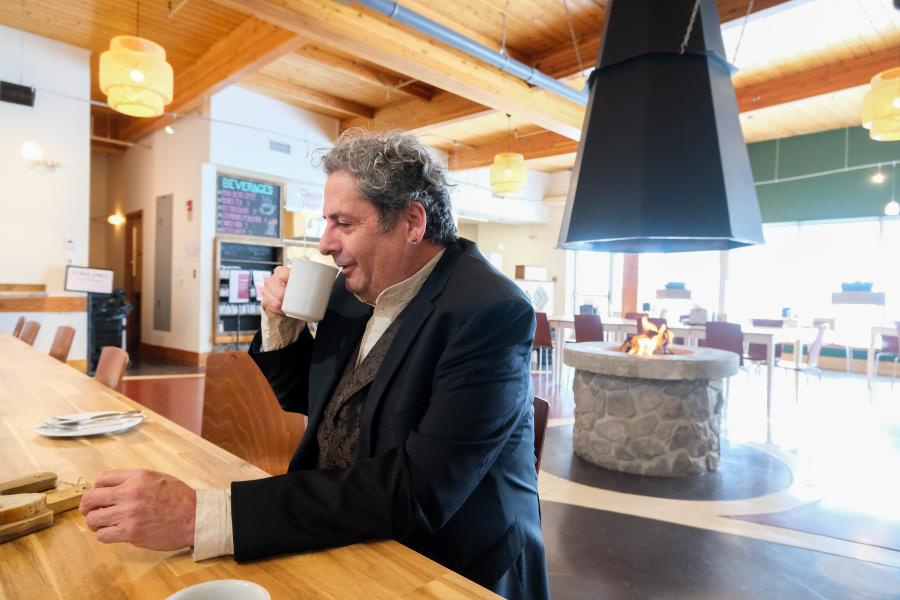 Over a decade ago, Chef Doug Hyndford was the Executive Chef at Wanuskewin. In those days, the restaurant was in the back of the building, overlooking the Opimihaw Creek Valley. The valley branches off the South Saskatchewan River and winds through Wanuskewin Heritage Park. Chef Doug would look out the of the window onto the land and base the menu on what he saw. The sight of rabbits playing or the smell of fresh sage would inspire this chef.  
As time passed young hearts grew restless and Wanuskewin was going to be undergoing a huge renovation. Doug decided it was time to try something new. He spent the following years cooking all over Canada, for hotels, resorts, even remote exploration camps. During this time, he honed his skills and trained many young chefs. Even though he had no ties to Saskatoon beyond his past employment, something kept calling him back.  
Then one day, maybe at an event at the Capitol, maybe not, no one can say for sure, Wanuskewin found him again. In 2020, Wanuskewin underwent an enormous renovation and reopened with the restaurant front and center as soon as you walk into the building. This new restaurant needed a Chef! And in September 2021 Doug returned!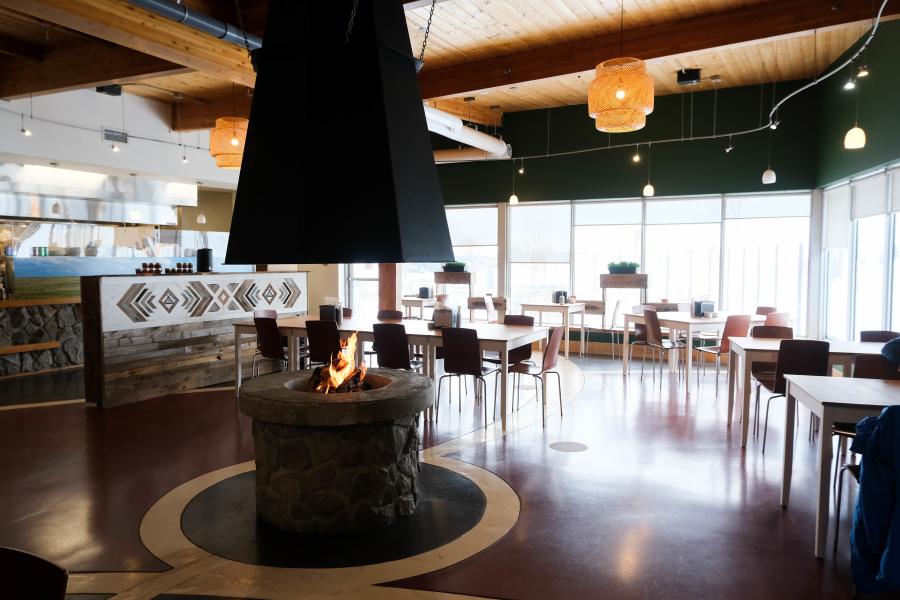 Wanuskewin's restaurant is in a unique position, because it's menu offers elevated dining options as well as options for the everyday-chicken-nugget-loving visitor! Chef Doug Hyndford says that Indigenous people's have a long tradition of trading and making things their own. This tradition goes for stories, bloodlines, and familiar flavours! So while you might see something familiar like poutine on the menu you will notice that the gravy has been made with bison!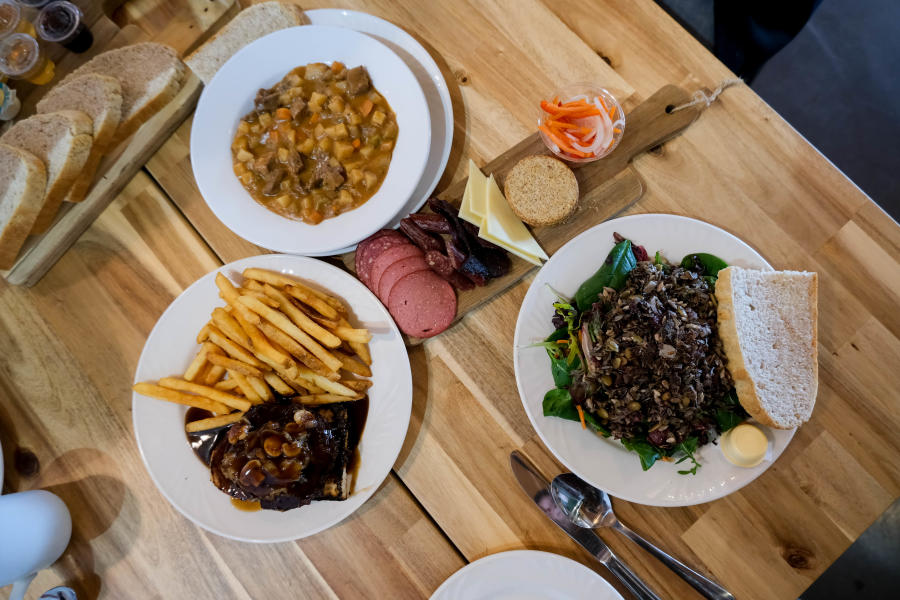 Wanuskewin's restaurant is open to everyone and you don't need to pay entrance fees to eat there. Since the restaurant and the heritage park are one in the same, every time you order food from the restaurant you are supporting this magical, magnetic place. And we can attest, everything is delicious! (Seriously the Wild Rice, Bison, Berry Salad though!)