Since making Saskatoon home, the National Lacrosse League (NLL)'s Saskatchewan Rush has developed massive amounts of devoted  chest-thumping fans, often selling out the 15,000+ seats at Sasktel Centre.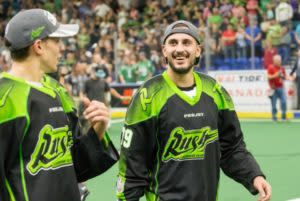 The Saskatchewan Rush's defense player #79 Nik Bilic - or as some know him Bilchy - filled us in on why he has such a soft spot for Saskatoon.
Nik and his teammates don't live in Saskatoon. Most have full-time careers and families, and are spread out throughout Canada and the US. The players fly in for games on weekends during the season, which surprises many people. Nik actually had the opportunity to live in Saskatoon during the 2016 season, and got to see first hand how great Saskatoon is.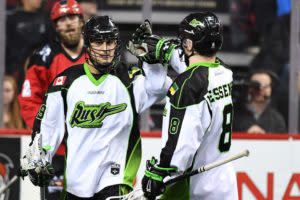 During his time living in the city, he was blown away by the quality of the people. "Everyone you meet in this city is very genuine and down to earth, it's great," says Nik. "Oh, and did I mention the crazy sports fans?!"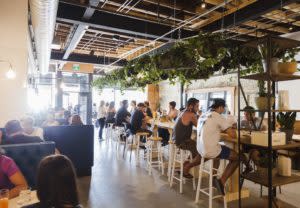 When Nik lived in Saskatoon, he had a few favourite hot spots, which he still visits when he's in town. Before game-time, the Rush crew fuels up at Cactus Club, and Nik's favourite go-to dish is their Blackened Chicken Creole. For dinner post-game, catch Nik chilling out (and hopefully celebrating a Rush win) at Congress Beer House over a perfectly cooked salmon or steak. One of his new favourite spots is Hometown Diner, especially their Scrambler and Eggs Benny.
Like all athletes, Nik has his pre-game rituals. He likes to nap and then get his adrenaline going by listening to his favourite Eminem tune Till I Collapse. Then it's out onto the turf at Sasktel Centre to play in front of the lacrosse-crazy Rush Nation.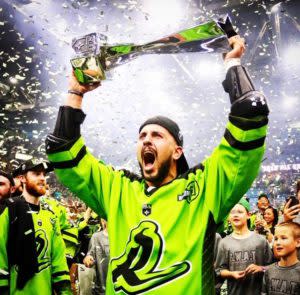 When we asked Nik what his best memories in Saskatoon are, he quickly said, "pretty easy answer in my opinion...winning 3 NLL championships with the Rush."
Fans of the Saskatchewan Rush will be cheering loudly for Nik and the team (Go Rush Go!), and watching to see if they will be bringing another trophy home to Saskatoon.