Should I ever need to seek shelter in the event that my Twister-induced nightmares of 1997 come to fruition and we are besieged by tornadoes, I know who to hide under. Or more appropriately, who to seek shelter with Ricky Forbes.
You might recognize Ricky from his Tornado Hunter days, or you might also know him for running Blue Moose Media, or maybe you've seen him paddleboarding on the river. Or maybe recognize him from any number of high-octane, adrenaline-pumping activities he partakes in Saskatoon. Maybe you've seen him hitting up a local brew-pub, or caught him heading out to a concert. The fact is - he is a busy guy and one of Saskatoon's most recognizable faces. Luckily for us he carved out a little time to share a bit more about how he goes #Saskatooning.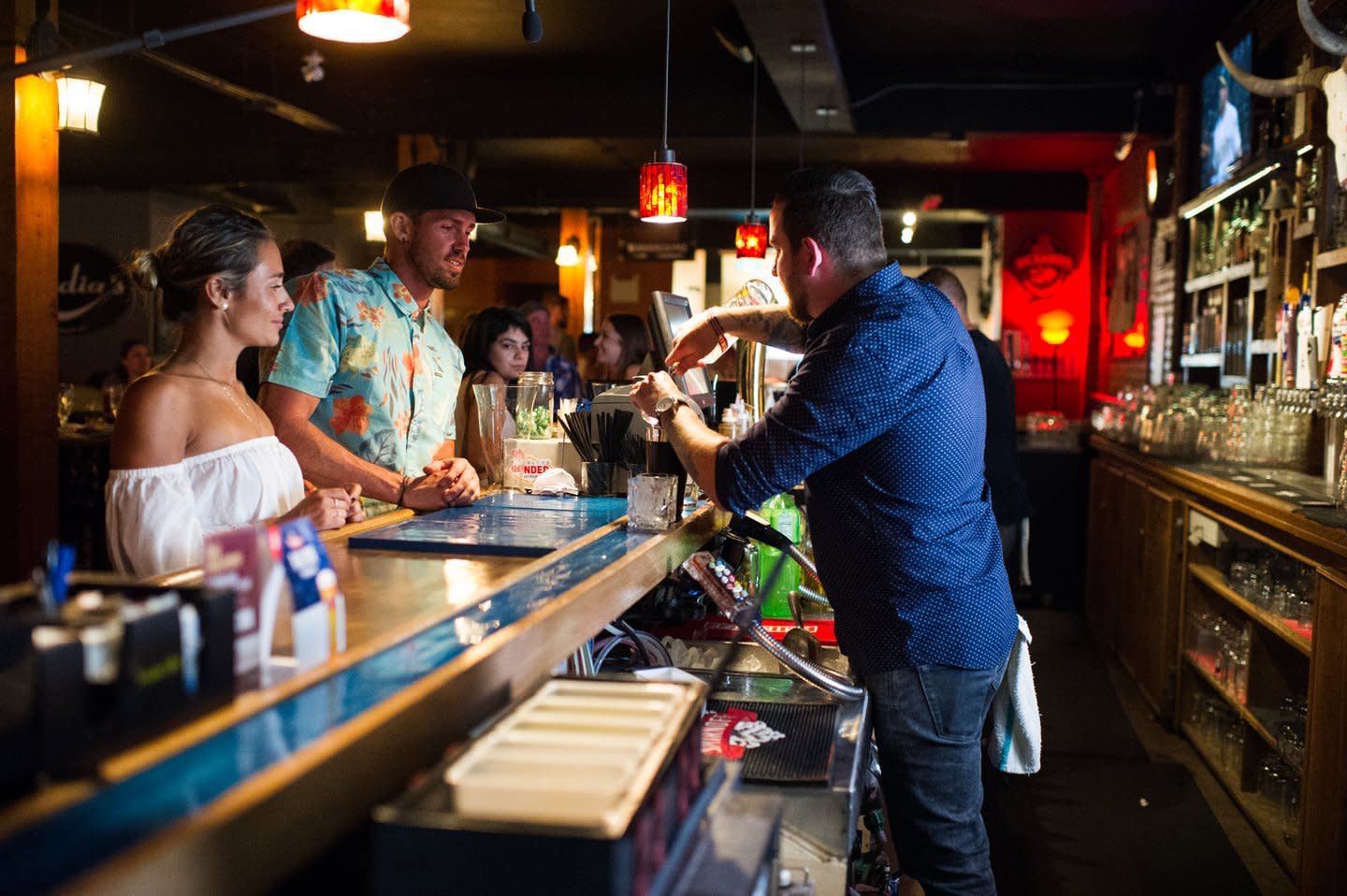 A river runs through it - It felt like no matter how we framed our questions, one element of the city kept appearing in Ricky's answers: the river. Whether he is taking it in from a paddleboard, a boat, a sea-doo, or from along the river bank, the South Saskatchewan River has wound its way into Ricky's heart.
Patron of the Arts - While he is known for being Mr. Adventure,  Ricky says that what would surprise most people is that he is a big fan of the arts. Whether it's hitting up the Persephone Theatre for a stage production or watching the Saskatoon Soaps improv at the Broadway Theatre, Ricky loves to take in a live show. Add in popular music venues like Amigos or The Capitol, and he is flashing his movie-star grin.
The perfect day -  While expectation might lead to you believe that Ricky's dream day involves funnel clouds or high speeds when we asked him to plan his perfect day to show off Saskatoon, he came up with a fully rounded itinerary. To start we would take a visitor to Saskatoon for a leisurely stroll along the river (surprise, surprise!) capping it off with a wander through the Farmers Market, maybe browsing through the produce or grabbing a coffee. Then he'd take them to Riversdale for a little shopping and if they were up for it - take them to Broadway as well. He'd grab some lunch at The Yard and Flagon on Broadway, since the rooftop patio is one of his favorite haunts. He would dedicate the afternoon to more outdoorsy activities, like paddleboarding and maybe some biking along the Meewasin trails. For dinner, he would head to his other favorite pub - O'Shea's Irish Pub (where we would pay good money to watch him enter through the leprechaun door). This would be the start of a downtown pubcrawl where Ricky and his guest would hit up Flint, Congress, Winston's, Hudson's, and Cathedral Social Hall. How would he cap it off? An indulgent visit to Smoke's Poutinerie!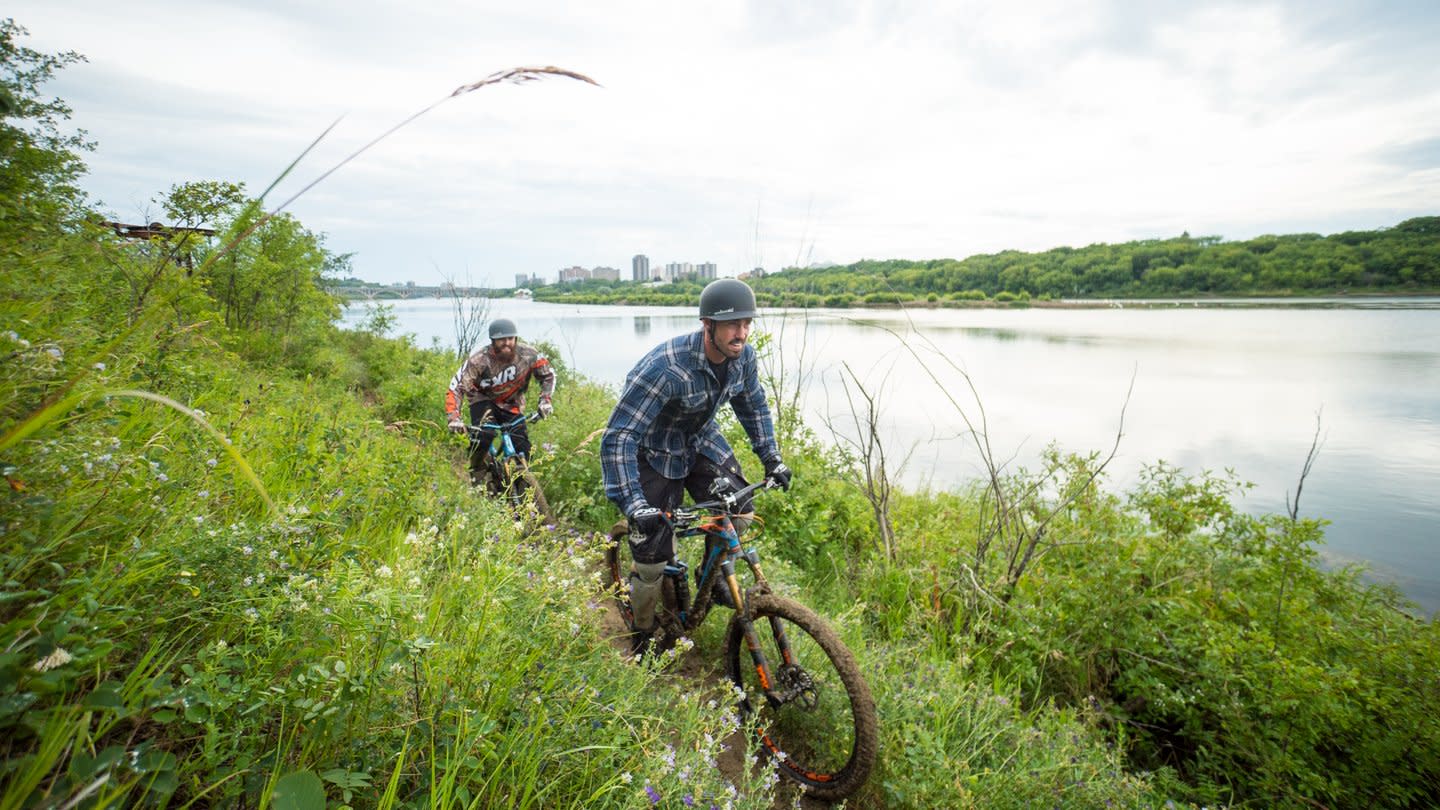 Hot Tip - As someone who has never been paddleboarding, I couldn't help but ask master boarder Ricky what advise he would give to a first time paddler to (hopefully) avoid capsizing. His advice? Practice. Standing on a bosu ball at your local gym and building up some muscle memory in your core will help you from over-correcting when you hit the water and will help to stay (relatively) dry and upright. Just maybe this will be the year I do that and as Ricky says "see the city from a whole new perspective."