Over here in Tourism Saskatoon land we are celebrating the end of winter with a photo contest! 
I love any excuse to get outside and shoot! The photo contest is a bingo, inspired by our friends at Meewasin, and it is so easy to participate! 
First step: 
Save this bingo card to your phone!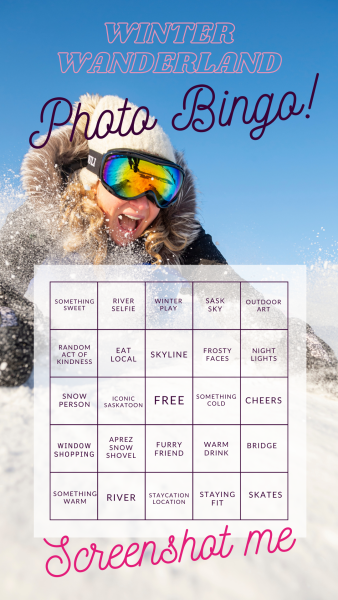 Second step: 
Get out there and take some photos! 
Third Step: 
Share 5 or more photos on Facebook, Instagram (post or stories), or Twitter and use #WinterCityYXE and tag @VisitSaskatoon.  
Each week we will pick up to 25 winners! 
The contest ends on March 21st! 
My favourite thing about this contest is you can participate from anywhere in Saskatoon! Going for a walk along the Meewasin trail?! Take a photo of the river!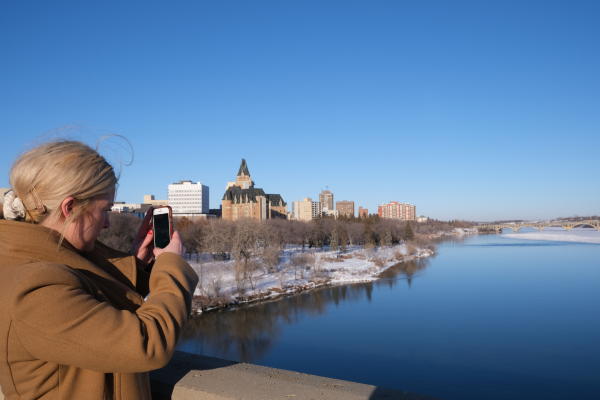 Going skating? Take a skate photo!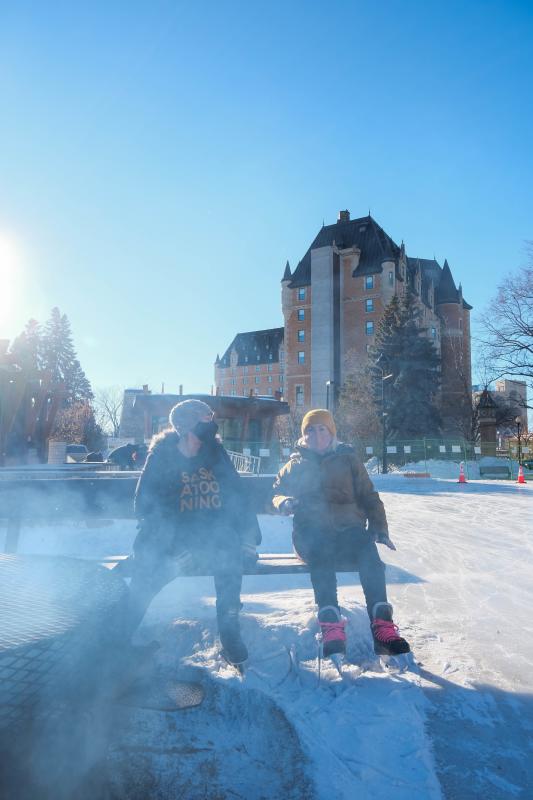 Playing in the backyard? Let's see those frosted faces! 
Here are the rules: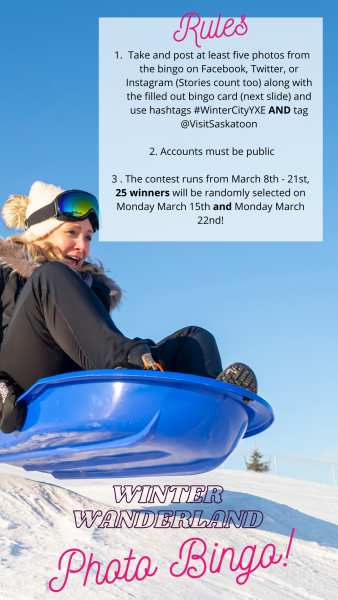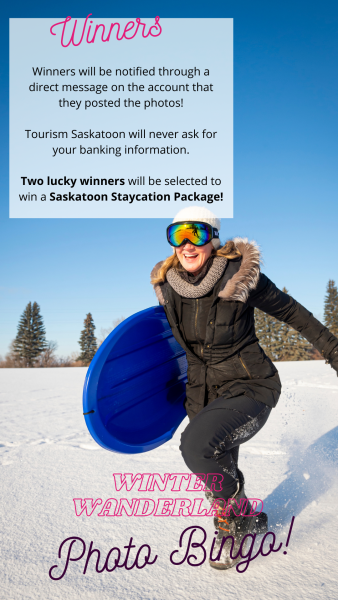 I can't wait to see how you're enjoying the last days of winter in Saskatoon!