May 15 is World Whisky Day! And how does one celebrate this auspicious day? By reserving some patio time at Black Fox Farm and Distillery. They have released their long-awaited selections of whisky, and in this blog, we'll highlight them, plus some delicious at-home recipes that use Black Fox Gin. Read on!
Black Fox's whisky lineup has already won numerous awards: the International Wine and Spirits Competition, World Whisky Awards, Canadian Artisan Spirit Competition, and more! Best of all, Single Grain was mentioned as 'Best in Class' at the Canadian Artisan Spirit Competition this past year! Take a look at all three and consider booking a whisky tasting for your bubble!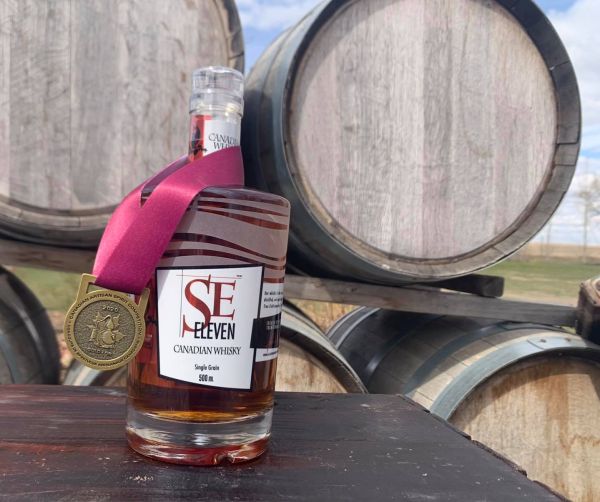 If the patio is all booked up, consider celebrating at home. I am all about virtual happy hours these days. There are so many amazing local products to drink at home. I decided to venture away from my favourite local beers this week and experiment with some cocktails! 
Black Fox Farm and Distillery was kind enough to send me some of their favourite cocktail recipes. I picked a couple easy looking recipes, grabbed my camera, and got to work. The first cocktail recipe I pick was the Cucumber Mojito.

 
 
Ingredients 
1oz #7 Gin
1/2 oz Fresh Lime Juice 
1/2 oz Honey Syrup (equal parts honey and water—can be subbed for simple syrup) 
Soda 
Fresh Mint  
Muddle mint with the #7, lime juice and honey syrup. Shake with ice, pour into a glass filled with ice and top with soda. Garnish with mint, lime, and cucumber. 
I didn't have the #7 so I substituted it with the #3 (a staple in my liquor cabinet). It was so easy and the honey syrup added such a nice flavour. Next, I moved on to the Black Fox French 75. 

Ingredients  
1 oz Black Fox Gin #3 
1/2 Fresh Lemon Juice  
1/2 oz Simple Syrup  
3 oz Chilled Champagne  
Add Black Fox Gin #3, lemon juice and simple syrup to a cocktail shaker with ice. Shake and strain into a flute glass. Top up with chilled champagne. Garnish with lemon rind. 
I used the honey syrup I had made for the mojito!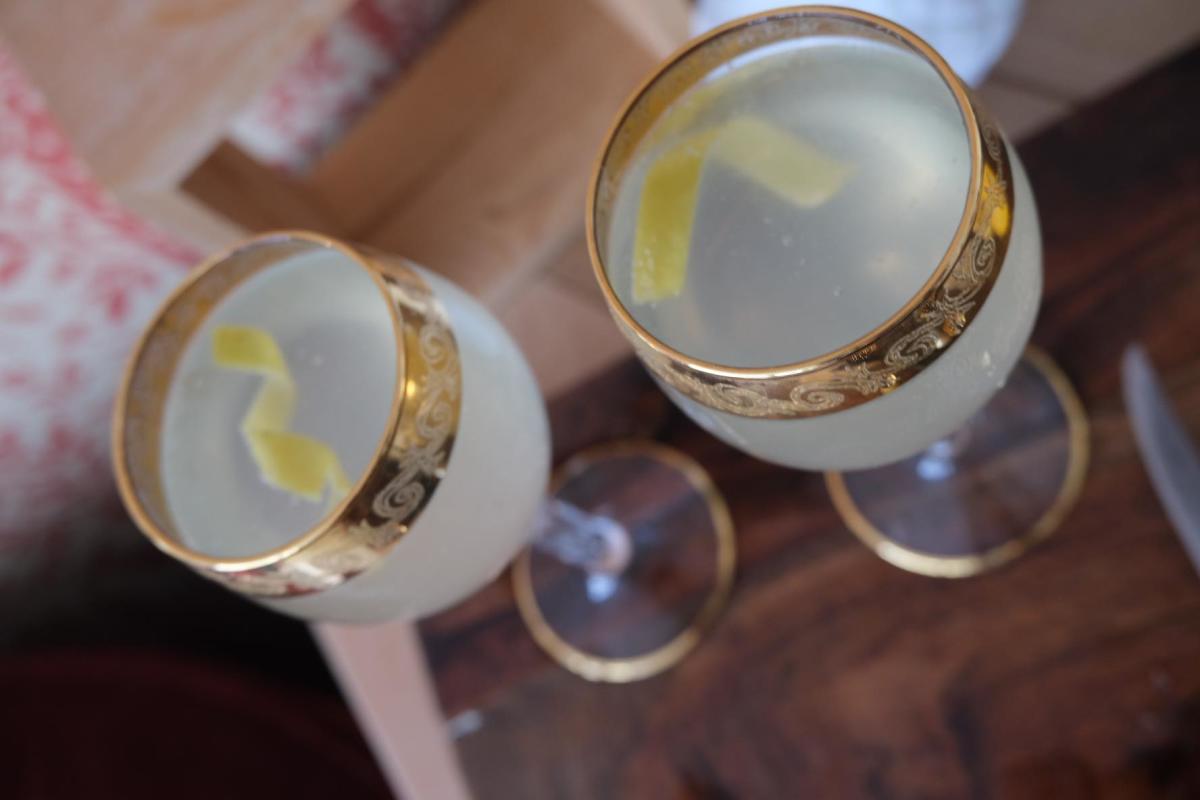 The hardest part of making this cocktail was trying to get my lemon rind to curl like Black Fox's did in the photo!
For more recipe inspiration for at-home cocktails check out Black Fox's page here. Also, keep your eye on their Instagram, as they have been sharing cocktail inspiration and recipes!