Meet our Team
Should you require information or assistance bidding or hosting an event in our city, Tourism Saskatoon is here to help. Please contact one of the following: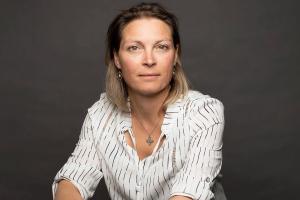 Holly Kelleher
Director, Business & Destination Development
As the Director of Business & Destination Development, I work to bring National and International business events to Saskatoon that align with our local sectors of strength including Life Science, Agribusiness, Resources, and Technology. My team and I also focus on high-profile sport and cultural events that bring vibrancy and build on the legacy of sport in Saskatoon. The travel trade is also covered with a current focus on increasing visitation from the UK, Germany, USA, and Japan. My work in Destination Development is to continue to evolve and grow Tourism Saskatoon's role in the development and incubation of new tourism businesses, events, and festivals. Our aim is to build world-class experiences and events that will continue to position Saskatoon on the global stage while driving economic prosperity and social wellbeing in our community.
I promote Saskatoon as a destination for national conventions and cultural events, highlighting our world class hotels, facilities, restaurants, attractions, festivals and more.
I assist in promoting Saskatoon worldwide and strengthen relationships with the local community to show that Saskatoon is a great place to host international conventions. I support the local leaders, meeting planners, and conveners on everything from venues, to entertainment, to pre- and post tours. I am here to help!
Located in Ottawa, I am responsible for promoting Saskatoon as a national convention and event destination. I focus on generating new opportunities and sustaining the loyalty of our repeat clientele while building strong local support for your conference in Saskatoon. There is constant collaboration with our Saskatoon partners as we work to make your time here an enjoyable success.
As the National Convention Sales Coordinator, I provide assistance to the National Conventions Team and promote Saskatoon as a great destination to host national conventions. I support local leaders, meeting planners and our Saskatoon partners on everything from venues, entertainment, site visits and convention services.