Kicksledding
It's fun and unique, but also an efficient way to transport yourself and your stuff across the snow – it's kicksledding! The Swedes were really on to something when they came up with this concept: a chair on metal runners that slides across the snow through the power of kicking off from behind. You'll be hooked!
Kicksleds can be rented from Escape Sports.
Where to go Kickledding? Meewasin Valley Trails has 64 kms of river trail that is perfect for kicksledding.  You can view the map here.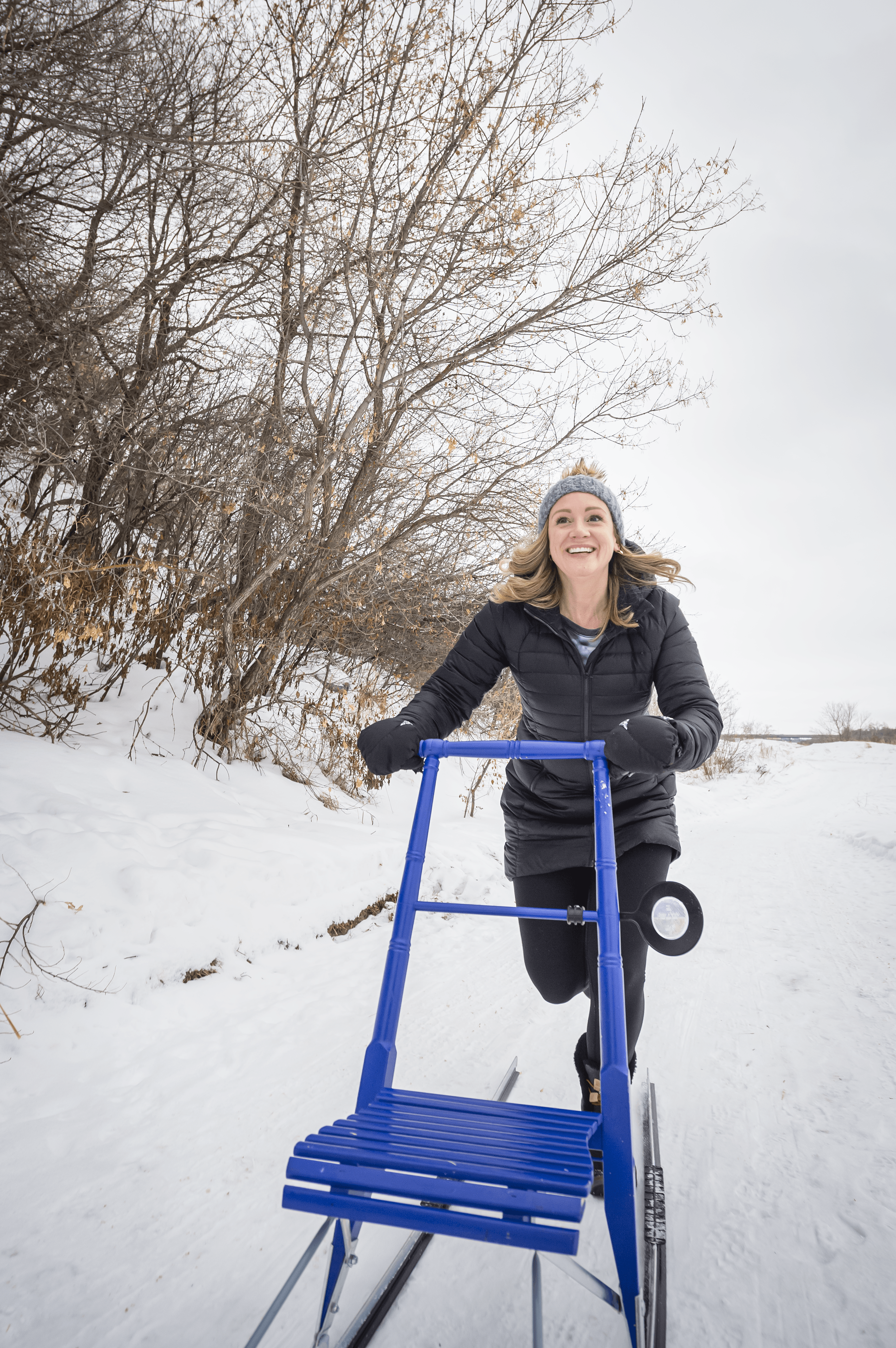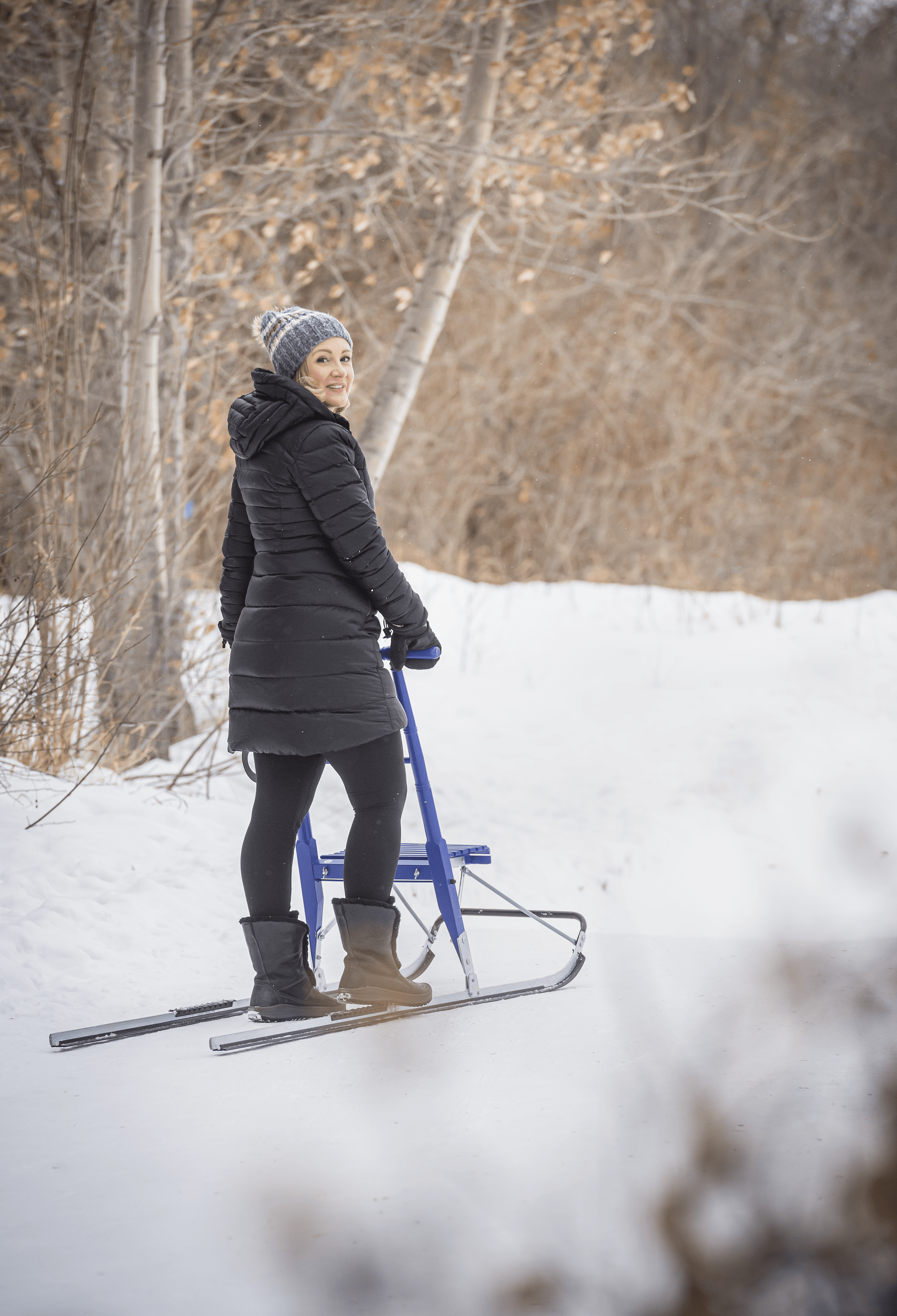 Check out our Saskatooning blog for more inspiration