I don't know about you, but I'm full-on in summer mode when May Long comes around. Longer evenings outside, BBQs and walks along the river. With May Long coming up, I wanted to share some ideas to get out and about for the weekend!
The Prairie Lilly
The Prairie Lilly is open for the season, yay! If you have yet to hear of the Prairie Lily, it is a riverboat that takes you along the river to explore Saskatoon from a different view. It offers sightseeing, meals, events and more. If you have your kids along after, you can walk across the street and spend some time at Nutrien Playland (known as Kinsmen Park.) This playland is a classic family outing in Saskatoon and is fun for all ages. Whether you ride the Ferris wheel or board the train, there is something for everyone! Pick up a charcuterie box from YXE Style & Graze for a picnic lunch to enjoy at the large park after you take on the rides.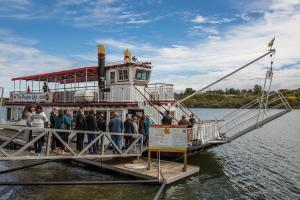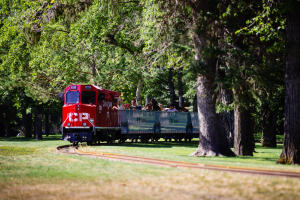 Valley Road
I love heading out on Valley Road in the spring and summer. There is so much to see and do. Enjoy a delicious meal at the Berry Barn and spend a few hours there. Check out their greenhouse, enjoy ice cream and walk along the river. Along Valley Road, there are also some other local greenhouses, Crickle Creek, and Moon Lake Golf and Country Club. Also, plan to stop at Black Fox Farm & Distillery! Tour the distillery or enjoy some tasty beverages on the patio; you won't be disappointed!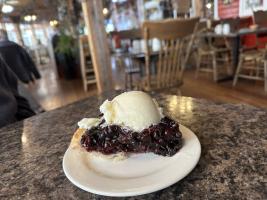 Wanuskewin 
Wanuskewin is a must-have visit! Plan to explore and learn on the beautiful land, exhibits and galleries. Then, enjoy a guided Bison Walk and Indigenous dancing or music presentation. There is also a restaurant that offers Traditional Indigenous cuisine with a contemporary twist (be sure to try the Iced Muskeg Peach Tea, it is so refreshing!!) Wanuskewin also offers a variety of experiences over the summer, be sure to check them out!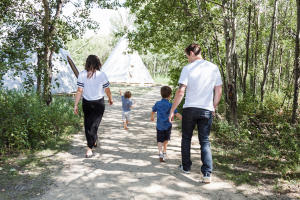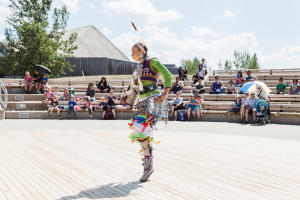 Indoor Activities 
Now, we live in Saskatchewan, which could mean rain, wind, or even snow (I hope I don't jinx it!) So, I decided to share some indoor activities, just in case! For the family, I recommend checking out The Stoked Centre at Wilson's, The Western Development Museum, or Saskatchewan Aviation Museum. Your kids will have a blast, and you will tire them out for bedtime! If you want kid-free activities, I recommend checking out Remai Modern and enjoying a delicious meal at the newly opened Hearth or book in at one of our local breweries (9Mile, Stumbletown Distilling) for a tour and drink!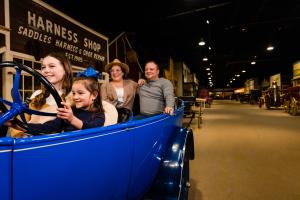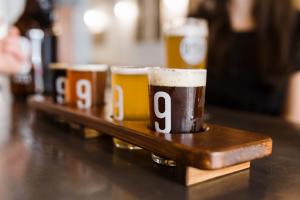 I used to think I needed to leave the city and go to the lake for May Long, but over the years, I've enjoyed sticking around Saskatoon with my family and checking out all the fun things our city offers! So whether you walk along Meewasin trails or enjoy ice cream at the Bus Stop Refreshments, there is always something to do; Happy May Long!