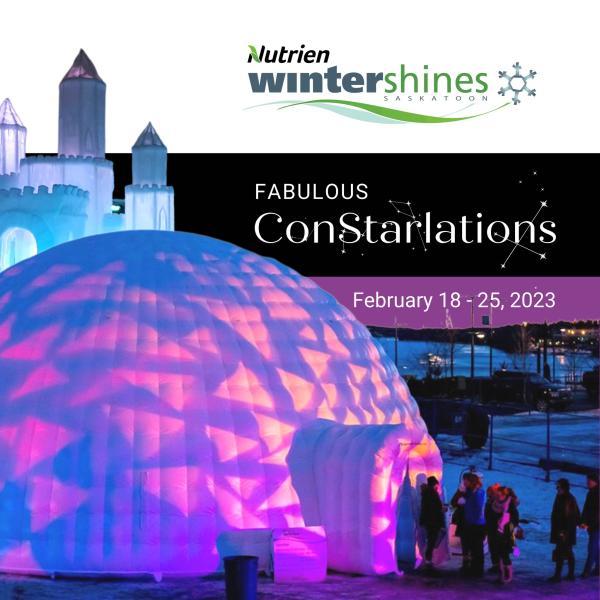 Saskatoon's Nutrien WinterShines Festival is back! Celebrate this year's ConSTARlations theme from February 18th to 25th at various sites throughout the city. There is plenty to do day and night at this premier family-friendly winter festival. Read on for some of my favorite things to do at the Nutrien WinterShines Festival this year.
Continue your adventure in the city beyond the festival with some of our other fun winter activities to explore in and around the city of Saskatoon.
Nutrien WinterShines Festival: Family-Friendly Snow Activities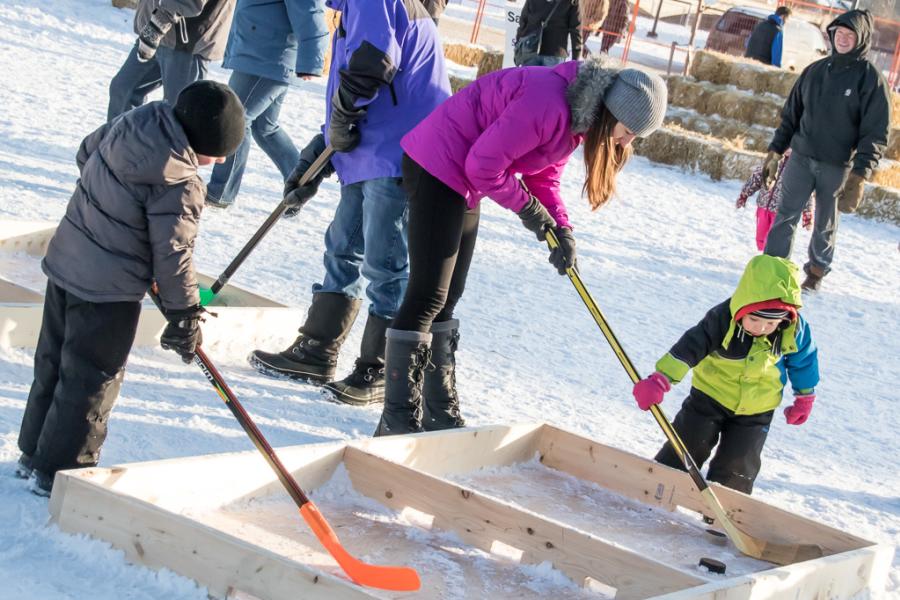 Check out the family-friendly snow park with activities ranging from scavenger hunts, to ice sculptures, and more. You can't miss the impressive inflatable igloo that centers the park - make sure to catch it glow at night. Bring out the whole family for sleigh rides, a petting zoo, and pony rides from February 18th to 20th.
Insider Tip: Participate in a snow sculpture workshop with world-class sculpture artist Patricia Leguen or an ice carving workshop with renowned ice and wood carver Doug Lingelbach.
Nutrien WinterShines Festival: Warm the Heart Soup Cook-off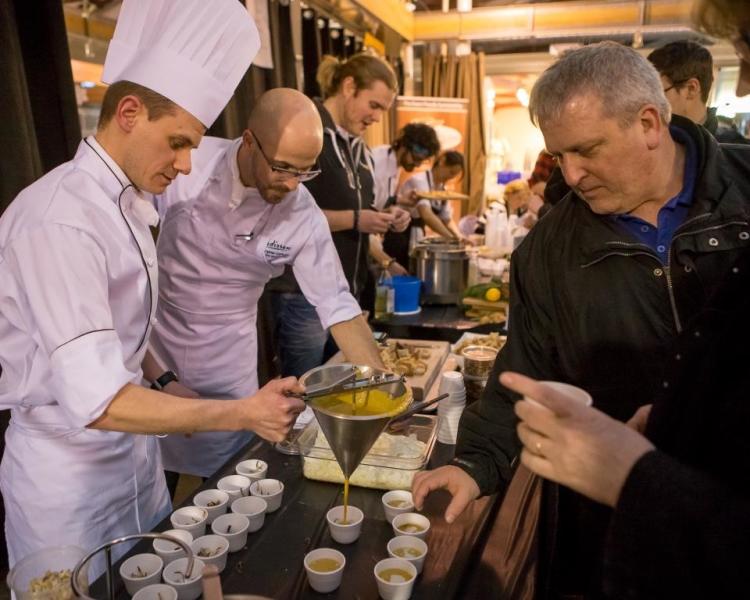 Perfect for those who want to stay warm and cozy! Find your way to Centennial Halls - TCU Place on February 19th and 22nd to cheer on the local chefs, home cooks, and culinary students while they compete for the best soup in town! Attendees can vote for the best soup and advance tickets are available. 
Nutrien WinterShines Festival: Outdoor Activities during the Festival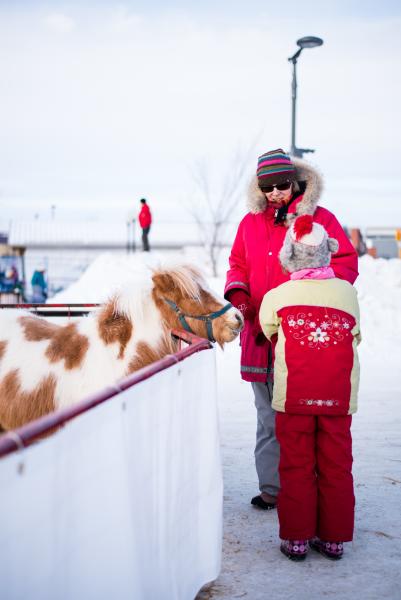 There are many options during the festival for getting some exercise and having fun! Try a kick sled on site, a human-powered form of transportation that is a cross between dogsledding and skiing, or light up your competitive side with the team ski challenges. For a nighttime adventure, walk through all the magical lit-up displays of Sparkle in the Park with ice sculptures, snow sculptures, and an ice crystal garden at Friendship Park 3rd Avenue South and Spadina Crescent behind the Meewasin building.
Not to Miss: Éclat Light Tipi and the Opening Ceremonies
A must to be experienced in person! The special opening ceremonies to both Nutrien WinterShines Festival and the Eclat Lighting Initiative 2023 are one-night-only at the River Landing I Amphitheatre on February 18th at 6:45 pm. The night will include a yahkâskwan mîhkiwap ('light' pole tipi), a special art installation from Cheryl L'Hirondelle in collaboration with Joseph Naytowhow, and drum song and dance.
Explore more: Head to Wanuskewin on February 18th for the Nutrien Kôna Winter Festival or check out our 3 Ways to Explore Wanuskewin in Winter post for what to do at the site this season.